DIVERSITY, EQUITY & INCLUSION
At HARMAN, diversity is a reality for us. We are committed to making every employee feel welcomed, valued and empowered. Our workforce reflects the diversity of the world in which we operate. People from every walk of life and with every perspective choose to work with us.
We believe that diversity spurs innovative thinking. Our globally diverse culture embraces and supports the uniqueness of everyone. We strive for this support to foster a deep sense of belonging that allows our employees to contribute in a meaningful way, freeing them to do their best work, and that's when true innovation happens.
---
Our Diversity, Equity & Inclusion Pillars
At HARMAN, inclusion, equity and diversity touch so much of the work we do. That's why we created our DEI Pillars. We believe that we win through our people. With our focus on making sure the right people are in the right roles, we have built and are supporting a culture where employees feel like they can bring their best selves to work.
---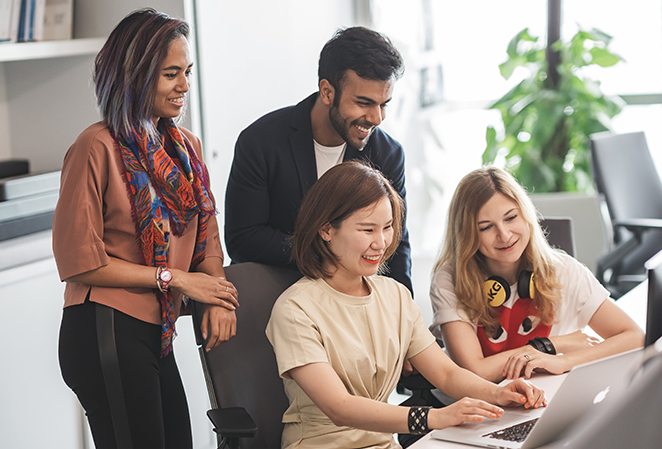 CLOSING THE GAP
Unfortunately, women are underrepresented at every level in the tech industry. At HARMAN, we are dedicated to changing this. We make it a point to hire talented and skilled women whenever possible. More importantly, we make sure every woman that works with us has access to opportunities that drive their careers forward. When it comes to supporting more women in technology, our former CEO Dinesh C. Paliwal said it best, "Enough with the trying; it's time for doing."
---
Global Diversity, Equity & Inclusion Council
We have brought together a wide-ranging group of people to be part of our Global Diversity, Equity & Inclusion Council. This group's goal is to establish and drive the standards that support and promote diversity, equity, openness, understanding and inclusiveness across the company. The team also focuses on increasing representation and ensuring equitable career opportunities and development for all underrepresented groups at HARMAN.
John Stacey

EVP, CHRO Human Resources USA

Ralph Santana

EVP, CMO Marketing USA

Grace Koh

VP & GM Lifestyle, Consumer Singapore

Katrin Schneider

SVP, System Test and Validation, General Management, Automotive, Germany

Raji Sakthivel

Sr. Director, SW Platform Automotive India
---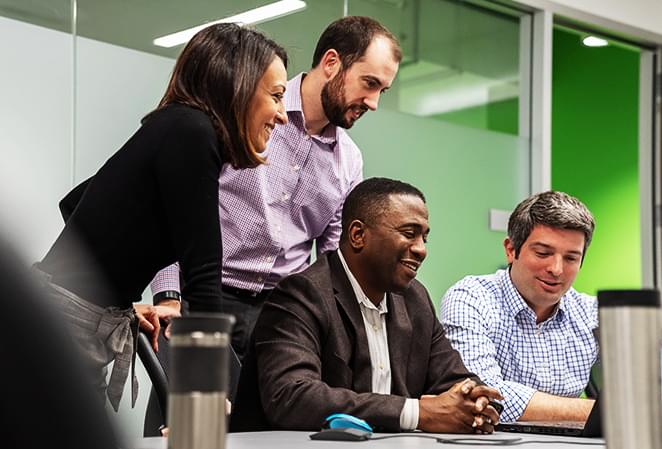 Being an Ally
Diversity isn't something we just talk about at HARMAN. We know that bringing underrepresented voices to the table makes every business better. So, from the top down, this is an issue that is personal for us. That's why being inclusive means being an ally at HARMAN. We understand that every one of our employees is an advocate for one another. That's how a true culture of acceptance, opportunity and collective growth can come to life.
---
Our Diversity Resources
At HARMAN, our culture is built around our people. To keep our employees inspired we have created several community resources where they are able to learn, network and engage with one another on a professional and personal level. We strive to promote an open and inclusive workplace where employees can be their true authentic selves.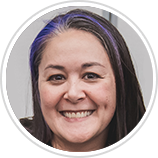 April
Diversity and inclusion are part of the daily experience at HARMAN, and we're always looking for ways to amplify it within our community. The campus events that we host allow us to share our voices and learn from others about our culture and experiences. I take great pride in representing the collaborative work at HARMAN – and it's exciting to be part of what we do next.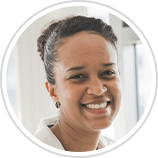 Alissa
I'm a firm believer in the idea that different cultures, genders, languages, experiences and more all lead to more meaningful and creative brainstorming. HARMAN clearly believes this too and works to foster an open culture of communication. I've seen this in action through all the HARMAN Women Network initiatives around the world. Our diversity helps us understand each other better and our customers around the world.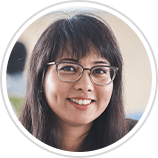 Mithu
The diversity at HARMAN is phenomenal — from all vectors! We have people of different genders, races, experience levels and more. We actively engage in sharing best practices and exchange ideas before implementing something. Our team actively encourages a healthy practice of respecting our differences and works to bring them together in the most conducive manner possible.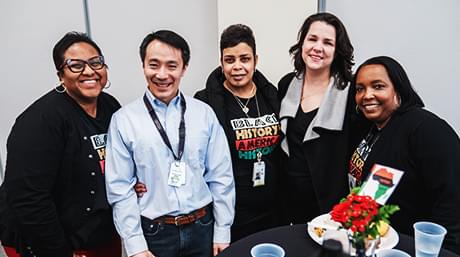 HARMAN Black Professionals Network (HBPN)
HARMAN Black Professionals Network is a national organization based in the U.S. that introduces and executes programs, activities and unique solutions devoted to the development, representation and career progression of Black talent at HARMAN. Their vision is to create a multicultural company culture that empowers employees to participate, lead and build organizational capabilities.
Through the four key Pillars of Attraction & Hiring, Development & Advancement, Retention, and Culture, HBPN will work to impact and improve the organization both internally and externally. Career development, mentorship and allyship are some of the group's major internal impacts.
Back to Our Diversity Resources Navigation (HARMAN Black Professionals Network (HBPN))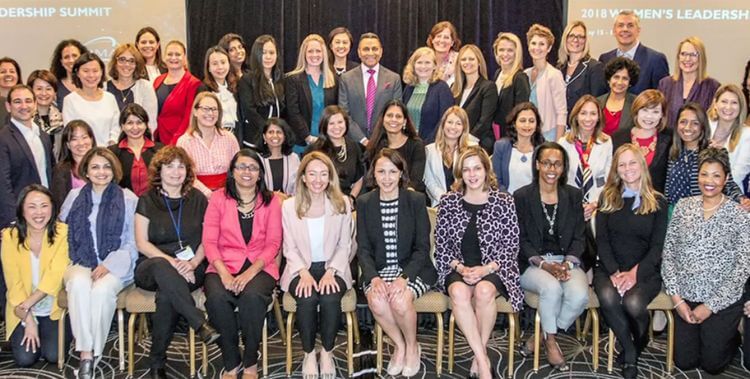 HARMAN Women's Network (HWN)
HARMAN Women's Network is one of our widest reaching resource groups, and our global network for gender equality and the empowerment of women at HARMAN. Open to all employees, this organization has 28 chapters in 14 countries. From programs and panels to local chapter activities, HARMAN Women's Network puts on multiple events to promote diversity, inclusion, and allyship. This work deepens our culture of inclusion and helps our employees feel welcomed, seen, and ready to take full advantage of their careers.
Back to Our Diversity Resources Navigation (HARMAN Women's Network (HWN))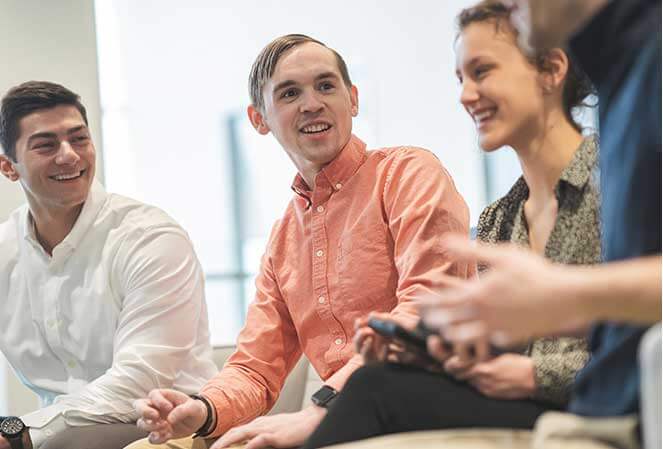 HARMAN Young Professionals (HYP)
Open to all employees – including the young at heart – the HARMAN Young Professionals group is dedicated to helping early employees develop their careers. With a focus on responsible leadership, volunteerism, and social networking opportunities, the HYP puts on events like speaker series, mentoring events, skill-building workshops and community programs. Most importantly, this group helps young professionals make an impact across HARMAN.
Back to Our Diversity Resources Navigation (HARMAN Young Professionals)
---