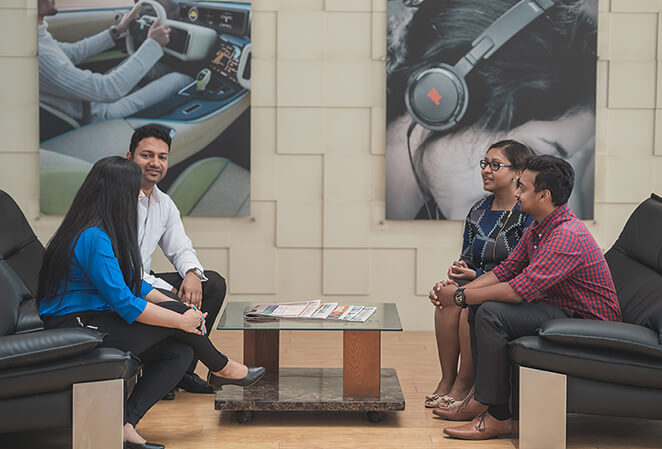 PROFESSIONAL DEVELOPMENT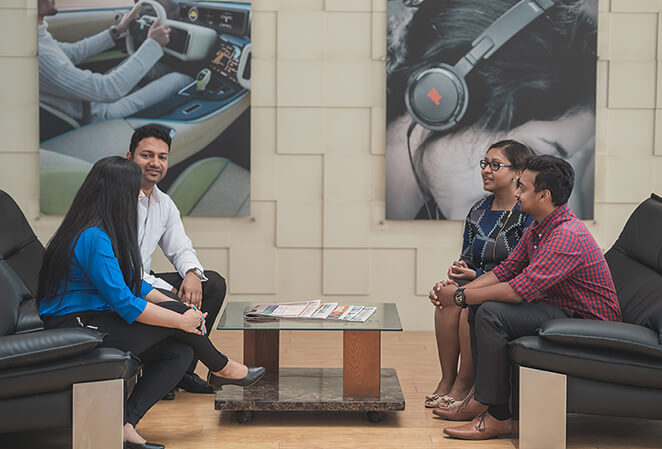 At HARMAN, we believe it is our responsibility to help talented people build their careers. With our multiple programs and tools, you will keep learning, advancing your skills and thriving professionally. Our support has created a company where good ideas are always welcome, and leaders can grow into their full potential.
The Leadership Experience Acceleration Program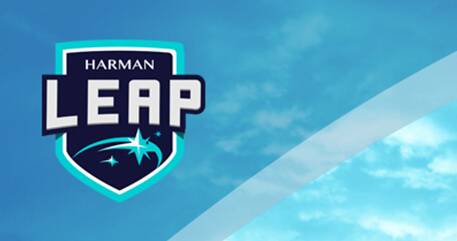 Our Leadership Experience Acceleration Program (LEAP) is a global rotational program that both nurtures and challenges talented early career professionals to become their best and take their careers to the next level. Our current program includes roles in functional areas such as Engineering, Sales, Finance, Digital/IT and Human Resources. Over two years, LEAP participants go through three rotations in key locations. As a global organization, one of the rotations is international and lasts for six months. While each assignment has unique lessons, there are a few constants. In every rotation, LEAPers take on challenging assignments, network with talented professionals, participate in a mentoring program, and gain new skills.
This program is designed to help kick-start the careers of recent graduates with relevant internship experience or those who are in the early years of their professional careers. We are looking for people who have strong communication skills and are ready to act as change agents within our culture. Prior work or internship experience in fields such as sales, business or technology is also a plus. Finally, we are looking for people who are ready to be leaders. Have you managed projects at school? Taken a leadership role in an organization or even a professional setting? If so, then LEAP is right for you.
We know that true leaders have a global perspective. So international rotations are a big part of the LEAP program.
Participants could be placed in:
Amsterdam, Netherlands
Bangalore, India
Budapest, Hungary
Karlsbad & Garching, Germany
Novi, MI & Northridge, CA, USA
Queretaro, Mexico
Shenzhen & Suzhou, China
There are a few specific program requirements. Check them out and see if you are ready to take the LEAP!
Program Criteria:
Bachelor's degree (completed or soon to be completed)
Internship experience or up to 3 years of professional experience
Geographically mobile
Global mindset and ability to see big picture
Willingness to drive the future of the company
Minimum 3.0 GPA (or local equivalent)
---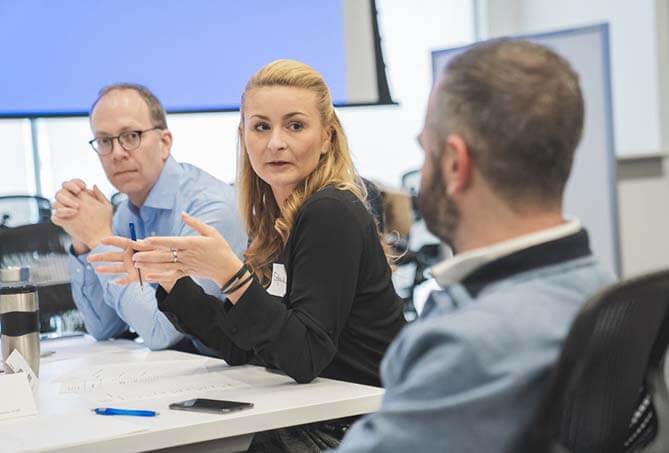 HUNGRY CUBS AND TIGERS
HARMAN is focused on helping employees reach their potential at every stage. That's part of why we created the Hungry Cubs and Hungry Tigers. Both of these experiences recognize the achievements of high-performing employees, while challenging them to take their work to the next level. At the end of the program, Hungry Tigers and Hungry Cubs are ready to accelerate their careers and put their leadership skills into action.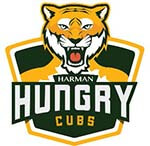 Hungry Cubs
Candidates are chosen from our directors and senior directors. They go through an intense 18-month program in which they have the opportunity to develop their leadership styles, strategic thinking and execution skills while being exposed to executives within the company.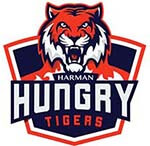 Hungry Tigers
Candidates are pulled from our VP and above positions. Over 18 months, these leaders are challenged to think bigger with multi-day learning and development sessions, realistic business simulations and more. At the end of the program, Tigers are ready to create bolder business results and foster leaders — like themselves — throughout the company.
---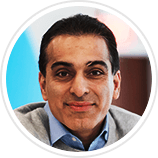 Karam
The Hungry Cubs program is excellent. I think the business simulations are incredibly beneficial, and in participating I now understand the expectations of executive level communications.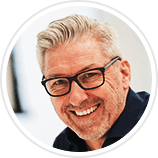 Frank
I fully believe that the Hungry Cubs program supports talented candidates, helps them further develop their skills and gives them a better understanding of the key elements that drive our business.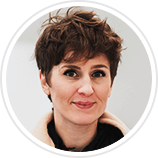 Katy
The Hungry Cubs program is giving me advanced leadership training in communication, strategy and finance. My team and I have been able to implement and benefit from each session thus far.
---