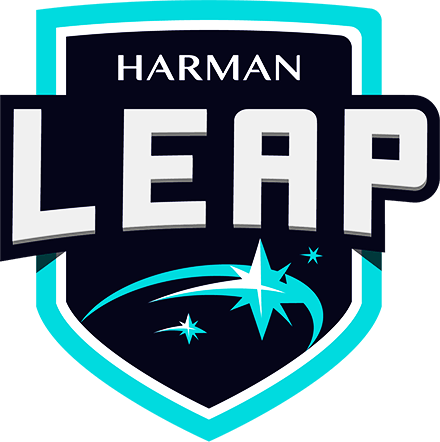 THE Leadership Experience Acceleration Program
At HARMAN, we believe in giving your career a strong foundation. That's why we created our unique functional area Leadership Experience Acceleration Program (LEAP). Participating in this program means you get more than on-the-job experience — you'll be ready to grow into a leader. With opportunities in engineering, sales, marketing, finance, human resources, procurement, supply chain, and information technology, our program is as well-rounded as the people who graduate from it.
---
What Leap
ers


Have to Say
LEAP offered an opportunity to speed up my growth in both engineering and management aspects. It was simply a perfect match to what I was looking for after graduation. - Xiaoting
I've gained so much knowledge and exposure from this program — all which I wouldn't have gotten until I was much farther along in my career. But one of my favorite things about participating in this program has been my fellow LEAPers. Having a network of like-minded classmates whom I can learn from and grow with is wonderful. Plus, it gives me such a strong sense of belonging. It's almost like an extended family network. - Sophia
The program encouraged me to get out of my comfort zone and helped bring out my best. The fast pace meant I had to adapt to different departments and challenges quite quickly. This enabled me to get to know the company from several different perspectives in a very short time. Additionally, meeting my peer LEAPers allowed me to extend my network within HARMAN and get a better insight into the other division as well. - Yves
The well-rounded approach of LEAP is very appealing. To be successful, you need professional expertise, a strong sense of the business, and top technical skills. LEAP not only addresses all these areas; it helps strengthen employees' capabilities in multiple ways. I really believe this approach develops individuals and empowers them to reach their full capabilities. - Shannon
Being part of LEAP has helped to broaden my knowledge on several fronts, but specifically on HARMAN's PLM process. I worked with extremely talented teams that are involved in different stages of this process spanning from early sales pursuits to engineering development and manufacturing. Beyond growing my network, I was also mentored by people in different leadership positions which helped me to develop my leadership skills as well. - Jose Antonio
All About Leap
LEAP is designed to help early career professionals fully realize and utilize their potential. Over two years, participants rotate through three different teams that are related to their career field. If you join this program, you'll gain critical business skills and knowledge all while growing your network within HARMAN. Spanning all our divisions, LEAP provides participants with the opportunity to continuously grow through high impact projects and assignments.
As a LEAP participant, you'll gain invaluable on-the-job knowledge and skills, but that's just the beginning.
LEAPers are given:
Challenging rotation assignments and training
Technical and professional training offered by HARMAN University
Access to HARMAN's mentoring program
In-person and virtual learning through our Global Seminars
The exposure and reach to develop a global network with top HARMAN professionals
There are a few basic requirements for anyone who wants to join LEAP. However, one of the biggest things you'll need is the desire to learn and develop quickly — because that's what LEAP is all about!
Other requirements include:
Graduating senior or early-career candidate
Minimum bachelor's degree
Geographically mobile (travel up to 20%)
Minimum 3.0 GPA (this may vary by country)
Commitment to the rotations over the length of the program
Prior work and/or internship experience in engineering, sales, business, or technical related areas
Legal authorization to work in the home country where the LEAP position will be based
---
What makes a LEAP
er
While LEAP is designed to help bring out your best, not everyone is the right fit for this program. LEAPers are team players possessing a strong work ethic and who thrive in a diverse and innovative technology setting. LEAPers also all exemplify our core competences: leadership, change-orientation, collaboration, judgement, and results-driven.
So, ask yourself: am I ready to try new things while being agile and adaptable in my work? If you answered "yes", then LEAP might be just the experience for you.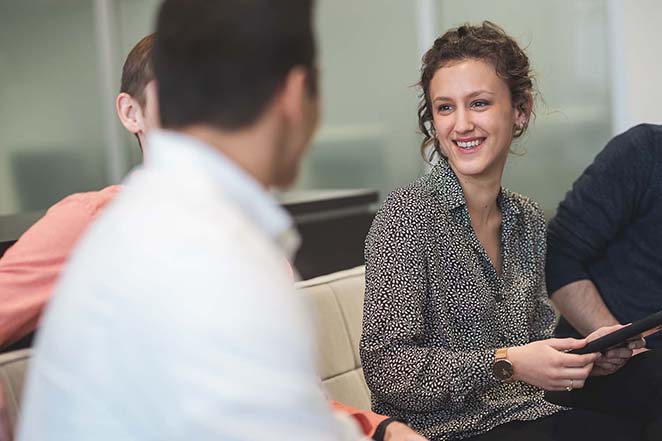 ---