Sr. Hardware Engineer
Querétaro City, Mexico
Job ID: R-16103-2022
HARMAN's engineers and designers are creative, purposeful and agile. As part of this team, you'll combine your technical expertise with innovative ideas to help drive cutting-edge solutions in the car, enterprise and connected ecosystem. Every day, you will push the boundaries of creative design, and HARMAN is committed to providing you with the opportunities, innovative technologies and resources to build a successful career.
Success Profile
What makes a successful Engineer at HARMAN? Check out the top
traits we're looking for and see if you have the right mix.
Agile
Collaborative
Inventive
Innovative
Technical Capability
Results-Driven
Responsibilities
A Career at HARMAN
As a technology leader that is rapidly on the move, HARMAN is filled with people who are focused on making life better. Innovation, inclusivity and teamwork are a part of our DNA. When you add that to the challenges we take on and solve together, you'll discover that at HARMAN you can grow, make a difference and be proud of the work you do every day.
J
o

b

D

e

s

c

r

i

p

t

i

o

n

A Career at HARMAN

We are ONE HARMAN. We are greater than the sum of our divisions or brands. We proudly talk about our many iconic brands and describe how our technologies are transforming the car, the workplace and everywhere in between. We work hard. We create useful, playful, beautiful things. We strive for excellence and we aim to win as a team. No matter the position, every employee at HARMAN is expected to demonstrate our core competencies: leadership, change-orientation, collaboration, judgment and a results-driven mindset. At HARMAN, we expect brilliance. You can expect a career full of brilliant possibilities.
P

o

s

i

t

i

o

n

S

u

mm

a

r

y

:

An Engineer knows and applies basic concepts and techniques of the profession under direct supervision and guidance. This position is responsible for supporting the design, analysis, and development of specific products and technology and for meeting all requirements and specifications set by internal Engineering teams and external customers.

This position is a Sr. Hardware engineer part of the Hardware development department, that applies basic and advance concepts and techniques of the profession leading and supporting engineering activity for assigned programs to ensure that products meet customer and HARMAN specifications, and that program milestones are achieved. This position is responsible for performing and supporting analog and digital product electronics circuit's design, verification testing, troubleshooting according hardware development process.

Supervisory Responsibilities:

This position does not have any direct or indirect reports, but will serve as a mentor to less experience engineers and interns of the team.
J
o

b R

e

s

p

o

ns

i

b

ili

t

i

e

s

:
Leads the engineering activity for assigned programs to ensure that products meet customer and HARMAN specifications, and that program milestones are achieved

Designs electronic hardware for audio amplifier products or sub-modules to meet automotive OEM and Harman requirements, owning the design through the complete life cycle of the product.

Prepares and maintains specifications, schematics, BOMs and related documentation during development.

Provides guidance, review, and support to PCB layout team.

Organizes and leads peer-based schematic and PCB layout design reviews.

Works and participates in a product team environment, supporting other team functions: software, mechanical, process, test, and quality engineering.

Use structured problem-solving techniques to lead issue resolution on a variety of subjects, e.g. component, validation, manufacturing, and customer issues.

Lead circuit design and analysis, simulation, DFMEA, WCCA to ensure the design meets requirements.

Troubleshoots/debugs HW using a variety of industry standard or in-house developed tools.

Provide after-SOP service - troubleshooting support for high-rate warranty and B&A returns.

Support product development process definition and improvements, making sure these are follow throughout the project development.

Interfaces with customers both internal and external to ascertain customer satisfaction and takes appropriate action to ensure customer satisfaction relative to project and team performance.

Ensures on-time support for design, development and delivery activities and interfacing with sales, customers, other engineering organizations.  Also provides coordination with manufacturing, supplier engineering, quality and the counterparts in the US, Europe and China or other off-shore engineering organizations.

Mentor, orient and train engineers supporting team development strategy and helping with job performance appraisals. 
Basic Qualifications:
Integrity

Innovation

Inclusion

Teamwork & Respect

Excellence
KNOWLEDGE

: Expertise in mixed signal embedded HW design, specifically: analog and digital interfaces like SPDIF, LVDS, USB, switching and linear power supplies, vehicle communication networks like CAN, AVC-LAN and MOST25/50/150. Experience with design for EMC mitigation, memory interfaces like DDR, board-level IC interfaces like SPI, MLB, I2C, and I2S. Familiar with Class AB, Class H and Class D amplifier output topologies.
DEGREE/TRAINING:

BSEE, MSEE or MSCE preferable.
EXPERIENCE:

Demonstrated prior experience bringing an embedded product from concept to production, prior experience with schematic capture and layout tools, circuit simulation tools, signal integrity simulation software.

5+ years of applicable experience, interfacing with customers and explaining complex technical issues.

Detailed understanding of electronic component technologies and capabilities.

Strong understanding of electronics manufacturing processes and testability methods.

Solid understanding EMI/EMC applicable principles is necessary, able to troubleshoot hardware problems.

Able to formulate and thought others design hardware embedded systems using scientific and mathematical models to predict outcomes of design performance.

Strong organization and well understanding of project management plan, development planning, and estimation efforts. 

Ability to perform well under pressure and work to tight deadlines. 

Flexibility to work on multiple projects simultaneously.

Strong written and verbal communication skills.

Shows character strength and personal integrity in all situations especially difficult ones.

Possesses emotional maturity when interfacing with customers (both external and internal) and defusing issues.

Must be a dependable, accountable and self-starter.
Preferred Qualifications:
Familiarity with audio processing.

Knowledge and experience using programming microcontrollers.

Ability to use CAD tools for schematic capture and print circuit board design.

Solid experience with DC power electronics converters.

Programming and/or control of instruments for automation of verification testing.
Leadership: Demonstrate character, clarity, courage and commitment to high-performance.
Build environment of trust, high performance and engagement by establishing clear goals and a commitment to feedback, development and recognition.
Change Orientation: Champion a better, faster and simpler way of doing things.
Apply original thinking and continuous improvement to processes, products, systems or services and manage change to better serve customer needs.
Collaboration:  Connect, engage and communicate with others.
Encourage open expression of ideas; communicate effectively at all levels and build strong relationships.
Judgment: Make sound decisions.
Demonstrate critical thinking to take appropriate risk and make sound and timely decisions.
Results-Driven: Deliver extraordinary results.
Take initiative to achieve superior, quality results against internal or external standards of excellence.
Eligibility Requirements:
Willingness to travel up to 10% of the time.

HARMAN will only employ those who are legally authorized to work in the United States for this opening. Any offer of employment is conditioned upon the successful completion of a background investigation and drug screen.
Authority:
The employee has the authority granted by the company through this document to make decisions for the benefit of the company and to ensure the conformity of the product, its quality, functionality, and safety of the person who intervenes in the process.
Other:
The Training according with skill matrix by position by area will be available in the next file (

P:\HR\FORMACION - HABILIDAD\Capacitación\Matriz Desarrollo y Capacitación.xlsx

) in order to be consulted by employee at any time and can make a follow up.

The Annual Training Program will be available in the next link (

P:\HR\FORMACION - HABILIDAD\Capacitación\Plan Anual de Capacitación.xlsx

) in order to be consulted by employee at any time.

The employee must have compliance with the IATF16949 standard, the specific requirements of clients, the Quality Management System (BMS and QMS Apps) and the Environmental Management System according with ISO 14001 standard.

Any change in the Job Description during year will be updated in the next link (

P:\HR\FORMACION - HABILIDAD\Descripciones de Puesto

) in order to be consulted by employee at any time.

The employee must have compliance with Pathways matrix.

As a part of the supervisory responsibilities, if there is not an employee to attend the process, the direct boss will have to attend the process or assign the activities to another employee (with equal qualifications).
HARMAN is an Equal Opportunity /Affirmative Action employer. All qualified applicants will receive consideration for employment without regard to race, color, religion, sex, sexual orientation, gender identity, national origin, disability or Protected Veterans status. HARMAN offers a great work environment, challenging career opportunities, professional training and competitive compensation. (www.harman.com)
Apply
Career Path
Engineer

An entry level role, the degreed Engineer knows and applies basic concepts and techniques of the profession under direct supervision and guidance. Minimum Qualifications: Bachelor's Degree

Senior Engineer

A Senior Engineer provides a wider variety of technical support tasks using a combination of advanced engineering principles and techniques. They operate with little guidance/supervision as Subject Matter Experts (SME) in their defined area of specialization. Minimum Qualifications: Bachelor's Degree + 5 years' experience.

Principal Engineer

Principal Engineers are recognized as an emerging expert. They lead the conceptualization, design, implementation and testing of technologies, tools, or process while consistently demonstrating technical expertise and ingenuity. They demonstrate the ability to plan, define, and execute projects with no supervision. Minimum Qualifications: Bachelor's degree + 12 years' experience.

Senior Principal Engineer

Recognized as a technical expert, Senior Principal Engineers consistently demonstrate high levels of technical expertise, ingenuity and creativity. They develop and apply advanced technologies, engineering principles, theories and concepts, and have broad knowledge about the design and operation of systems outside of their specialty. Minimum Qualifications: Bachelor's degree + 16 years' experience.

Distinguished Engineer

A Distinguished Engineer has a strong record of creativity and innovation. They advance engineering principles, theories and concepts, and are recognized as a Company-wide authority in one or more technical areas. Minimum Qualifications: Bachelor's degree + 20 years' experience.

Fellow

A Fellow is an industry recognized expert with a significant body of peer reviewed research and journal publications and frequently speaks at conferences. Acts as a HARMAN ambassador. Minimum Qualifications: Bachelor's degree + 25 years' experience.

Senior Fellow

A Senior Fellow is the most accomplished of an elite group of engineers, widely recognized as a World renowned expert in their field of expertise. Minimum Qualifications: Bachelor's degree + 30 years' experience.
What
Employees Say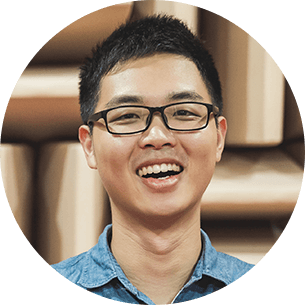 James
When faced with challenging projects, I ask the opinion of other engineers, make more mockups and try as many solutions as it takes to find the best one.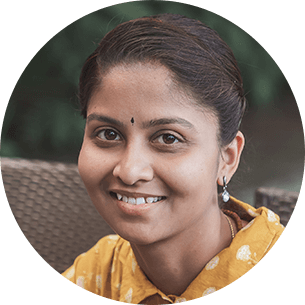 Ramya
I feel like our commitment to excellence drives me to make sure I collaborate with the right people and teams to deliver great results.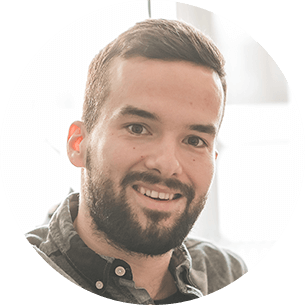 Zsolt
I work with some talented and experienced people at HARMAN. They drive me to find better solutions, and working with them helps me grow.
---
Benefits
On Demand Technical
Training Resources

Deepen your technology knowledge in Product Security, Android, Python, System, Software, and Hardware Architecture, and System testing.

Career Progression

Transparent career progression with tangible and specific goals to work towards in preparation to meet your ultimate career aspirations

Collaboration

Collaborate with a diverse group of end-to-end prototyping and research engineers, interaction and visual designers, software and hardware developers.

Global Impact

Work with engineers from across the Globe to create world class design and production solutions.

Diversity & Inclusion

Our engineers to take pride in their unique character, cultural and work identities and are encouraged to bring this valuable perspective to their work.

Health & Wellness

Local health and wellness initiatives, resources and activities are provided to help you achieve work/life integration and support maintaining a healthy and active lifestyle.