Regular C++ Developer
Łódź, Poland
Job ID: RR-32757
HARMAN's engineers and designers are creative, purposeful and agile. As part of this team, you'll combine your technical expertise with innovative ideas to help drive cutting-edge solutions in the car, enterprise and connected ecosystem. Every day, you will push the boundaries of creative design, and HARMAN is committed to providing you with the opportunities, innovative technologies and resources to build a successful career.
Success Profile
What makes a successful Engineer at HARMAN? Check out the top
traits we're looking for and see if you have the right mix.
Agile
Collaborative
Inventive
Innovative
Technical Capability
Results-Driven
Responsibilities
A Career at HARMAN
As a technology leader that is rapidly on the move, HARMAN is filled with people who are focused on making life better. Innovation, inclusivity and teamwork are a part of our DNA. When you add that to the challenges we take on and solve together, you'll discover that at HARMAN you can grow, make a difference and be proud of the work you do every day.
Regular C++ Engineer
Lodz, Poland
What You Will Do:
Project description:
DIAGNOSIS: Development of firmware for the leading car manufacturer in base level diagnostic infrastructure.

What You Need:
Essential Skills & Experience (must have):
Solid knowledge of C and C++ language and at least 3 years of experience as a C++ developer
At least 4 years of commercial experience
Natural focus on high standards and thorough testing, delivering quality results to tight deadlines
Familiar with modern version control systems, including git and svn
Experience with Linux systems
Proven ability to actively cooperate as a key member of a technical team
Analytic and problem-solving skills
Strong written and spoken English B2 min.
Additional Skills & Experience (nice to have):
Experience with other IT skill and programming languages including scripting
Experience with Vector Classic and/or Adaptive Autosar
Experience with GNU toolchain
Experience with GreenHills toolchain
Experience in C++11 and C++14 programming
Experience in DoIP
Experience with Atlassian Product Family (Jira, Confluence, Stash, Bamboo, etc)
Automotive industry / low-level development background
Experience with In-Car Entertainment (ICE) or In-Vehicle Infotainment (IVI) systems
Written and spoken German
What We Offer:
Work in international project team for the biggest automotive brands
Training on the job and technical trainings
Further development opportunity
A great package of additional benefits such as:
o   flexible working time,
o   private healthcare,
o   MultiSport card,
o   employee discounts on HARMAN products (JBL, AKG, HARMAN Kardon)
o   game room,
o   additional day off in 2020 (24th December)
o   and much more…
We also kindly request to include one or both of the following clauses on the processing of personal data in your application:
1.         "I hereby authorize HARMAN Connected Services Poland Sp. z o . o to process my current personal data included in my job application for the needs of the recruitment process (in accordance with the Personnel Protection Act of 29.08.1997 no. 133 position 883)".
2.         "I hereby give consent for my personal data included in my application to be processed for the purposes of the future recruitment process by Harman Connected Services Poland Sp. z o. o ( Ogrodowa 8 Street, 91-083 Lodz under the Personal Data Protection Act as of 29 August 1997, consolidated text: Journal of Laws 2016, item 922 as amended".
KLAUZULA INFORMACYJNA
Zgodnie z art. 13 ogólnego rozporządzenia o ochronie danych osobowych z dnia 27 kwietnia 2016 r. (Dz. Urz. UE L 119 z 04.05.2016, dalej: RODO)  informuję, iż:
1) administratorem Pani/Pana danych osobowych jest HARMAN CONNECTED SERVICES POLAND sp. z o.o.  z siedzibą w Łodzi ul. Ogrodowa 8, 91-062 Łódź, NR KRS 0000283968,
2) Pani/Pana Dane osobowe kandydatów do pracy w HARMAN CONNECTED SERVICES POLAND sp. z o.o. będą przetwarzane w celu przeprowadzenia rekrutacji kandydatów do pracy w HARMAN CONNECTED SERVICES POLAND sp. z o.o.  - wyboru osób do zatrudnienia na wolnych stanowiskach lub zawarcia umowy o praktykę albo staż - na podstawie art. 6 ust. 1 lit. a) i b) RODO oraz Kodeksu Pracy z dnia 26 czerwca 1974 r.
3) Pani/Pana dane osobowe przechowywane będą przez okres rekrutacji.
4) Administrator Danych nie planuje dalej przetwarzać Pani/Pana danych osobowych jako kandydatów do pracy w celu innym niż cel, w którym dane osobowe zostały zebrane, chyba, że kandydat na stanowisko pracy wyrazi na to zgodę, wtedy dane te będą przetwarzane do celów przyszłej rekrutacji nie dłużej niż przez 2 lata. Wyrażenie zgody jest dobrowolne.
5) Podanie danych przez kandydatów w procesie rekrutacji jest konieczne do realizacji celów, do jakich zostały zebrane, a nie podanie danych spowoduje brak możliwości rozpatrzenia oferty kandydata złożonej w procesie rekrutacji.
6) Podstawą przetwarzania danych osobowych w trakcie rekrutacji na stanowiska urzędnicze jest art. 6 ust. 1 lit. b) RODO w związku z art. 22[1]§1 ustawy z dnia 26 czerwca 1974 r. Kodeks pracy Podstawą przetwarzania danych w dalszej rekrutacji (nie przekraczającej 1 roku) jest zgoda kandydata
7) Dane nie będą udostępniane podmiotom zewnętrznym, z wyjątkiem przypadków przewidzianych przepisami prawa.
8) Dane kandydatów do pracy przechowywane będą przez okres niezbędny do realizacji wyżej określonych celów, tj. do momentu zakończenia rekrutacji, a następnie po zakończeniu rekrutacji odnośnie osób, które wyraziły zgodę na przetwarzanie ich danych do celów przyszłej rekrutacji przez okres nieprzekraczający 2 lat, a następnie niezwłocznie usunięte.
9) posiada Pani/Pan prawo żądania od Administratorów Danych dostępu do treści swoich danych oraz prawo ich sprostowania oraz  usunięcia, ograniczenia przetwarzania, prawo do przenoszenia danych, prawo do wniesienia sprzeciwu, prawo do cofnięcia zgody w dowolnym momencie;
10) ma Pani/Pan prawo do wniesienia skargi do organu nadzorczego – Prezesa Urzędu Ochrony Danych Osobowych. Więcej informacji odnośnie dochodzenia praw w związku z przetwarzaniem danych osobowych znajduje się na stronie www.uodo.gov.pl .
11) Pani/Pan dane osobowe nie będą przetwarzane w sposób zautomatyzowany i nie będą poddawane profilowaniu.
HARMAN is an Equal Opportunity /Affirmative Action employer. All qualified applicants will receive consideration for employment without regard to race, color, religion, sex, sexual orientation, gender identity, national origin, disability or Protected Veterans status. HARMAN offers a great work environment, challenging career opportunities, professional training and competitive compensation. (www.harman.com)
Apply
Career Path
Engineer

An entry level role, the degreed Engineer knows and applies basic concepts and techniques of the profession under direct supervision and guidance. Minimum Qualifications: Bachelor's Degree

Senior Engineer

A Senior Engineer provides a wider variety of technical support tasks using a combination of advanced engineering principles and techniques. They operate with little guidance/supervision as Subject Matter Experts (SME) in their defined area of specialization. Minimum Qualifications: Bachelor's Degree + 5 years' experience.

Principal Engineer

Principal Engineers are recognized as an emerging expert. They lead the conceptualization, design, implementation and testing of technologies, tools, or process while consistently demonstrating technical expertise and ingenuity. They demonstrate the ability to plan, define, and execute projects with no supervision. Minimum Qualifications: Bachelor's degree + 12 years' experience.

Senior Principal Engineer

Recognized as a technical expert, Senior Principal Engineers consistently demonstrate high levels of technical expertise, ingenuity and creativity. They develop and apply advanced technologies, engineering principles, theories and concepts, and have broad knowledge about the design and operation of systems outside of their specialty. Minimum Qualifications: Bachelor's degree + 16 years' experience.

Distinguished Engineer

A Distinguished Engineer has a strong record of creativity and innovation. They advance engineering principles, theories and concepts, and are recognized as a Company-wide authority in one or more technical areas. Minimum Qualifications: Bachelor's degree + 20 years' experience.

Fellow

A Fellow is an industry recognized expert with a significant body of peer reviewed research and journal publications and frequently speaks at conferences. Acts as a HARMAN ambassador. Minimum Qualifications: Bachelor's degree + 25 years' experience.

Senior Fellow

A Senior Fellow is the most accomplished of an elite group of engineers, widely recognized as a World renowned expert in their field of expertise. Minimum Qualifications: Bachelor's degree + 30 years' experience.
What
Employees Say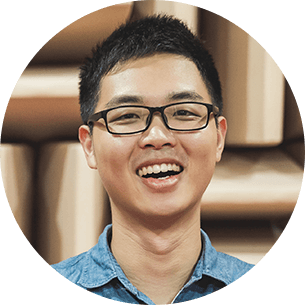 James
When faced with challenging projects, I ask the opinion of other engineers, make more mockups and try as many solutions as it takes to find the best one.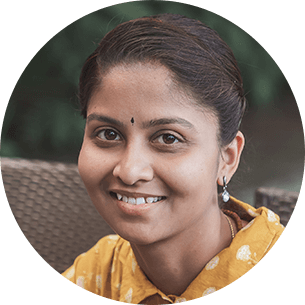 Ramya
I feel like our commitment to excellence drives me to make sure I collaborate with the right people and teams to deliver great results.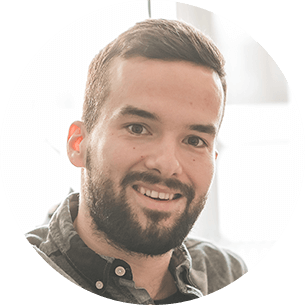 Zsolt
I work with some talented and experienced people at HARMAN. They drive me to find better solutions, and working with them helps me grow.
---
Benefits
On Demand Technical
Training Resources

Deepen your technology knowledge in Product Security, Android, Python, System, Software, and Hardware Architecture, and System testing.

Career Progression

Transparent career progression with tangible and specific goals to work towards in preparation to meet your ultimate career aspirations

Collaboration

Collaborate with a diverse group of end-to-end prototyping and research engineers, interaction and visual designers, software and hardware developers.

Global Impact

Work with engineers from across the Globe to create world class design and production solutions.

Diversity & Inclusion

Our engineers to take pride in their unique character, cultural and work identities and are encouraged to bring this valuable perspective to their work.

Health & Wellness

Local health and wellness initiatives, resources and activities are provided to help you achieve work/life integration and support maintaining a healthy and active lifestyle.