Sr. Engineer, Resident Mechanical Integration
Nagoya, Japan
Job ID: R-5775-2021
HARMAN's engineers and designers are creative, purposeful and agile. As part of this team, you'll combine your technical expertise with innovative ideas to help drive cutting-edge solutions in the car, enterprise and connected ecosystem. Every day, you will push the boundaries of creative design, and HARMAN is committed to providing you with the opportunities, innovative technologies and resources to build a successful career.
Success Profile
What makes a successful Engineer at HARMAN? Check out the top
traits we're looking for and see if you have the right mix.
Agile
Collaborative
Inventive
Innovative
Technical Capability
Results-Driven
Responsibilities
A Career at HARMAN
As a technology leader that is rapidly on the move, HARMAN is filled with people who are focused on making life better. Innovation, inclusivity and teamwork are a part of our DNA. When you add that to the challenges we take on and solve together, you'll discover that at HARMAN you can grow, make a difference and be proud of the work you do every day.
About the Role
Perform negotiation, discussion, packaging design etc. at customer's site with customer's relative departments as Harman's primary technical interface and/or product packaging designer during new product/vehicle development programs.
This position is the entry level role in the Engineering Function at HARMAN. Knows and applies basic concepts and techniques of the profession under direct supervision and guidance.

Your Team
This position will not have any direct reports. However, providing technical leadership and mentoring to less experienced engineers and interns/co-ops is required.

What You Will Do
Lead the integration aspects of HARMAN's new product development programs at the customer's site.

Convey HARMAN design requirements to the customer, including reserving packaging space for speaker assemblies.
Interact with the customer's various engineering organizations, such as audio, body-in-white, trim, instrument panel, wiring, and the design studio.
Create 3-D CAD engineering models of mechanical packaging concepts.  Create prototype and/or production-level CAD models and design documentation.  Provide these models to our customer and to HARMAN design engineering teams.
Follow customer's internal development workflow, processes, and deliverables as appropriate.

Communicate customer design direction and changes to the HARMAN development team, including program management, mechanical/transducer/system/acoustic/amplifier engineering, quality, and sales. Or vice versa.

Facilitate the transfer of CAD files, specifications/requirements, change requests, roll-out plans, etc., between the customer and HARMAN using data exchange systems as necessary.
Review packaging/product models, related design documentations, and product design schedules with the customer and the HARMAN development team.
Coordinate the communication between the customer and HARMAN engineering.
Track engineering change requests.

Chair and/or attend customer meetings as HARMAN's engineering representative.  Coordinate meeting assignments with fellow Resident Mechanical Integration Engineers, as necessary.  Provide immediate feedback to the appropriate HARMAN personnel. 

Early system packaging meetings.
Audio system open issue meetings.
Component packaging reviews.
Design reviews at the concept, prototype, and production stages of development.
Issue-resolution reviews following customer builds at the concept, prototype, and production stages of development.
Pilot reviews and launch-readiness meetings.
Post-SOP quality issue meetings.

Review sample parts (concept-, prototype- and production-level) with the customer for immediate feedback.

Verify integration of components in concept-, prototype- and production-level vehicles.
Compare customer and HARMAN components against CAD models, specifications, requirements, drawings, and related engineering documentations.

Report and negotiate engineering specifications/requirements with the customer.
Assess the customer's mindset.  Report substantial changes in the customer's (Engineering, Purchasing, Quality, Manufacturing, etc.) perceptions of HARMAN's performance to Engineering, Quality, and Sales management.
Assist HARMAN Sales personnel in supporting the customer, as necessary.

Communicate all commercial issues by the customer to the appropriate HARMAN Sales personnel.  All cost and price related discussions are the responsibility of HARMAN Sales personnel.
Forward information on customer and competitor activities relevant to HARMAN's interests.
In the event that HARMAN is a Tier 2 supplier, coordinate communications and meetings with the Tier 1 suppliers regarding engineering design and integration issues.  On occasion, with prior agreement, in the absence of HARMAN sales personnel, negotiate topics such as part delivery, shipping, packaging and product labeling with the Tier 1 supplier.
In the absence of the HARMAN Sales personnel, accompany the customer on HARMAN facility visits.
Review these and similar activities with fellow Resident Mechanical Integration Engineers.

Develop advanced product designs in cooperation with the appropriate engineering disciplines and technicians according to Harman, customer, and federal regulations and specifications.
Create and release appropriate Harman and customer engineering documentation.
Travel periodically to support program reviews, training, etc., including some international travel. 
Review assignments with fellow Resident Mechanical Integration Engineers, as required.
Perform other related duties as assigned by Department Manager.
What You Need
BSME, BSMET or related / equivalent degree.

Additional experience may be substituted for education and vice-versa

5+ years of mechanical engineering experience in automotive, electronics, and/or acoustics using CATIA V5
3+ years of experience working with global teams
Language/communication skills

Japanese – Native
English – Upper-intermediate

Experience of customer / supplier negotiations and interfaces
Experience of new product launches and quality support
Working Knowledge of:

GD & T (Geometric Dimensioning & Tolerancing)
DFMEA (Design Failure Mode & Effects Analysis)
DRBFM (Design Review Based on Failure Mode)
FEA (Finite Element Analysis) and other predictive simulation tools
Plastic Injection Molding, metal stampings, die castings
Problem Solving Methodologies (8-D, PHASE-5 test reporting, Fault Tree Analysis, Fish Bone Analysis, etc)
Speaker and/or Electronic components and assemblies
Automotive component integration
What is Nice to Have
Working Knowledge of:

PMP (Project Management Professional)
DVP & R (Design validation Plan & Report)
PPAP (Production Part Approval Process)
APQP (Advanced Product Quality Planning)
HARMAN PLM (Product Life Management)

Experience working as an Audio Resident Engineer with automotive OEM's
Experience working with automotive OEM Audio Engineering
Chinese, and/or Spanish language/communication skills
What Makes You Eligible
Be willing to travel (incl. international) up to 15%
Be willing to work in an office in Toyota, Aichi
Successfully complete a background investigation and drug screen as a condition of employment
Recalls details, precedents, and prior events to ensure consistency.  Recalls education and training and applies concepts to the job.  Excellent communication skills for identification of both problems and solutions.
Demonstrates the ability to conceptualize.  Solves problems through deductive reasoning. 
Pays attention to details affecting overall outcome of work.  Identifies trends and problems accurately and quickly.
Applies education, training, and experience toward mastery of job requirements. 
Communicates detailed or technical information clearly.  Logically organizes ideas; gives open and honest feedback. 
Demonstrates sufficient business vocabulary to communicate effectively and develop professional rapport with others. 
Uses techniques to manage stress so that it does not interfere with the accomplishments of the work.  Maintains calm demeanor even during stressful periods.  Demonstrates ability to accept criticism. 
Overcomes obstacles to getting the work done.  Keeps promises and meets commitments.  Demonstrates personal integrity in all interactions.  Maintains confidences. 
Demonstrates ability to take charge when necessary.  Manages self-control to ensure the ideas of others are heard.  Stands up for personal opinions. 
Demonstrates ability to work effectively with others possessing less experience or technical expertise.  Can accept decisions which go contrary to personal ideas and beliefs.  Can accept compromise. 
Demonstrates ability to get ideas across through clear and logical communication.  Demonstrates ability to lead meetings, speak in public, and prepare written correspondence. 
Performs activities which are uncomfortable to achieve personal growth. 
Recognizes the motivations and hidden agendas of others.  Strives for win-win outcomes.  Accurately relays progress, obstacles and opportunities. 
Effectively plans and organizes projects impacting the work of others.  Meets deadlines without disruption to daily operations.  Adapts to change.
Design engineering, automotive development environment, geometric dimensioning and tolerancing, basic manufacturing techniques (injection molding, metal stamping, soldering, welding, forming, etc.)
What We Offer
We offer an authentic diverse, equal, and inclusive work environment that fosters and encourages professional and personal development in a truly global organization.
You will work on products and services that touch people's lives and will change the industrial standards, being a part of the transformations in our industry.
Our work environments are fast paced, challenging, empowering, collaborative, flexible and exciting.
We offer our own HARMAN University with regular updates on the new technologies and trends by utilizing various sessions organized by Self Learning and Development Trainings to help grow and advance talent.
We offer competitive compensation/benefit programs and recognition programs.
HARMAN is an Equal Opportunity /Affirmative Action employer. All qualified applicants will receive consideration for employment without regard to race, color, religion, sex, sexual orientation, gender identity, national origin, disability or Protected Veterans status. HARMAN offers a great work environment, challenging career opportunities, professional training and competitive compensation. (www.harman.com)
Apply
Career Path
Engineer

An entry level role, the degreed Engineer knows and applies basic concepts and techniques of the profession under direct supervision and guidance. Minimum Qualifications: Bachelor's Degree

Senior Engineer

A Senior Engineer provides a wider variety of technical support tasks using a combination of advanced engineering principles and techniques. They operate with little guidance/supervision as Subject Matter Experts (SME) in their defined area of specialization. Minimum Qualifications: Bachelor's Degree + 5 years' experience.

Principal Engineer

Principal Engineers are recognized as an emerging expert. They lead the conceptualization, design, implementation and testing of technologies, tools, or process while consistently demonstrating technical expertise and ingenuity. They demonstrate the ability to plan, define, and execute projects with no supervision. Minimum Qualifications: Bachelor's degree + 12 years' experience.

Senior Principal Engineer

Recognized as a technical expert, Senior Principal Engineers consistently demonstrate high levels of technical expertise, ingenuity and creativity. They develop and apply advanced technologies, engineering principles, theories and concepts, and have broad knowledge about the design and operation of systems outside of their specialty. Minimum Qualifications: Bachelor's degree + 16 years' experience.

Distinguished Engineer

A Distinguished Engineer has a strong record of creativity and innovation. They advance engineering principles, theories and concepts, and are recognized as a Company-wide authority in one or more technical areas. Minimum Qualifications: Bachelor's degree + 20 years' experience.

Fellow

A Fellow is an industry recognized expert with a significant body of peer reviewed research and journal publications and frequently speaks at conferences. Acts as a HARMAN ambassador. Minimum Qualifications: Bachelor's degree + 25 years' experience.

Senior Fellow

A Senior Fellow is the most accomplished of an elite group of engineers, widely recognized as a World renowned expert in their field of expertise. Minimum Qualifications: Bachelor's degree + 30 years' experience.
What
Employees Say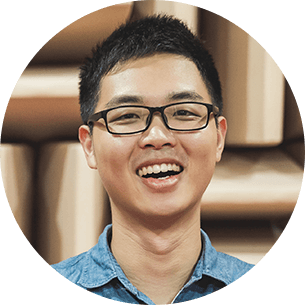 James
When faced with challenging projects, I ask the opinion of other engineers, make more mockups and try as many solutions as it takes to find the best one.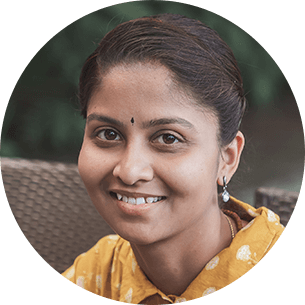 Ramya
I feel like our commitment to excellence drives me to make sure I collaborate with the right people and teams to deliver great results.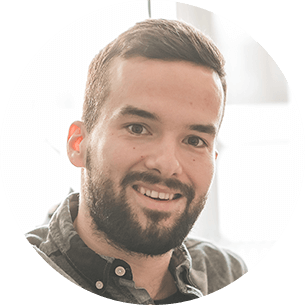 Zsolt
I work with some talented and experienced people at HARMAN. They drive me to find better solutions, and working with them helps me grow.
---
Benefits
On Demand Technical
Training Resources

Deepen your technology knowledge in Product Security, Android, Python, System, Software, and Hardware Architecture, and System testing.

Career Progression

Transparent career progression with tangible and specific goals to work towards in preparation to meet your ultimate career aspirations

Collaboration

Collaborate with a diverse group of end-to-end prototyping and research engineers, interaction and visual designers, software and hardware developers.

Global Impact

Work with engineers from across the Globe to create world class design and production solutions.

Diversity & Inclusion

Our engineers to take pride in their unique character, cultural and work identities and are encouraged to bring this valuable perspective to their work.

Health & Wellness

Local health and wellness initiatives, resources and activities are provided to help you achieve work/life integration and support maintaining a healthy and active lifestyle.