Domain Program Manager
Bengaluru, India
Job ID: 116418
Additional locations: None
HARMAN's engineers and designers are creative, purposeful and agile. As part of this team, you'll combine your technical expertise with innovative ideas to help drive cutting-edge solutions in the car, enterprise and connected ecosystem. Every day, you will push the boundaries of creative design, and HARMAN is committed to providing you with the opportunities, innovative technologies and resources to build a successful career.
Success Profile
What makes a successful Engineer at HARMAN? Check out the top
traits we're looking for and see if you have the right mix.
Agile
Collaborative
Inventive
Innovative
Technical Capability
Results-Driven
Responsibilities
A Career at HARMAN
As a technology leader that is rapidly on the move, HARMAN is filled with people who are focused on making life better. Innovation, inclusivity and teamwork are a part of our DNA. When you add that to the challenges we take on and solve together, you'll discover that at HARMAN you can grow, make a difference and be proud of the work you do every day.
Requisition Id :116418
Additional Work Location(s) ​​​​​:None
Domain Program Manager for IDC
There is a large Software Integration & Test team is working out of Bangalore catering to global programs. There is a need to create a position for Domain Program Manager (DPM) to cater Android and Linux program deliveries. The DPM in IDC would own and drive management and tracking aspects of the existing teams.
This document describes
Roles and responsibilities of DPM
Job description that can be used for hiring
Roles and responsibilities of Domain Program Manager
Note: Each R&R has been categorized as either being under "Support" mode or "Ownership" mode. The R&Rs under support mode would mean the ownership of those would reside with others, typically the Domain Leads / Manager.
The modes support and ownership are with reference to the context of IDC. Globally, these are co-owned by the other Leads, managers at different locations.
1 Engineering delivery management
RFI/RFQ Process (Support, Medium Priority)

Understand requirement scope
Assist in effort and cost estimation
Assist in drafting responses to RFI/RFQ
Planning (Support, High Priority)

Scope planning, schedule development, resource planning and cost control
Work with customer and customer program management teams for requirement clarification
Risk management
Assist in staffing and resourcing
Assist in SOWs, PO/PR preparation
Stakeholder management
Execution (Ownership, Very High Priority)

Planning, tracking and delivery closure
Resource planning, tracking and reporting
Resolution of blockers and dependencies from other domains, internal suppliers (e.g., US, China and EU teams) and external suppliers (e.g., third party vendors)
Monitoring and Control (Ownership, Very High Priority)

Continuous monitoring of engineering activities and key process performance areas of Android and Linux delivery areas
Risk monitoring, control and escalation
Defect drive down – glide path planning and continuous tracking. Assist in ensuring course correction when required in order to meet committed deadlines.
Status Reporting (Ownership, Very High Priority)

Ensure correct and timely status reporting to all stake holders involved
Standardization of status report formats
Automation of metric collection and reporting
Process Implementation
Tools usage: Monitor and ensure the correctness, timeliness and consistency in usage of all engineering tools (Ownership, High Priority)
Quality audits and certification (Support, Medium Priority)

Assist in ensuring compliance for any audits and certifications that the organization/division would undergo from time to time
Supplier Management
Interface between Bangalore and suppliers including -VH/Novi (Ownership, Very High Priority)

SPOC from IDC for interaction with suppliers
Understand customer program needs, monitor dependencies on suppliers
Continuous interaction with suppliers for prioritization and follow up for closure
Ownership for ensuring smooth and effective working relationship with suppliers
Job Description: Domain Program Manager
Location : Bangalore
Supervisory Responsibilities: May direct the work of other engineers
Job Responsibilities:
Domain Program Manager will have responsibility to help drive alignment between System Integration BU and software development; supported through frequent interactions with regional and remote teams. A DPM in this position focuses his or her time assigning and monitoring tasks of the B&I and Pre-int teams. Assistance provided to the domain (B&I and Pre-int) leads and managers, tracking and reporting on all tasks. DPM shall also be part of daily global calls in order to assist in ensuring efficient workflow and co-ordination between global teams. The person who will be most successful in this position has a good understanding of embedded software development, very good working relationship with all the team members and excellent communication skills with global teams.
Manage, track and report on the progress of all work being performed by the IDC team.
Gather required hardware to support IDC tasks.
Manage and ensure adherence to standard processes and quality gates
Participates/Leads internal and customer driven reviews throughout program.
Manages technical resources, including planning, estimating,
Works with the customer and/or customer program management team in order to further define/clarify requirements and to resolve issues.
Runs daily tracking meetings.
May direct the work of 20+ engineers.
Software Quality champion who is willing to drive higher software quality across the organization.
Lead effort to achieve desired CMMI level.
Working knowledge of Test management processes and experience with implementation across a global development organization.
Working knowledge of embedded operating systems.
Coordinates DevOps activities with domain leads.
Basic Qualifications:
Bachelor's Degree in Electronics Engineering, Computer Science or an equivalent discipline.
7 to 10 years of overall embedded software Testing and project management experience.
Domain/Technical knowledge in Automotive Infotainment domains and related areas
Proven project management experience with large scale programs.
Good verbal and written communication skills
Strong attention to detail.
Preferred Qualifications & Desired Competencies:
Working knowledge of QNX, Embedded Linux, and/or Android testing projetcs.
Creative problem-solver capable of creating and reproducing complex software defects.
Results-Driven:

Having a proactive, goal oriented approach to decision making.
Clear and strategic thinker; proven experience in translating strategies actionable plans
Capable of handling multiples projects / initiatives simultaneously and executing to completion

Team Player: Having respect for colleagues; leading teams with clarity and accountability.

Proven team player with excellent communication and interpersonal skills who can effectively work with all levels of a global matrixed organization

Change Orientation: Able to adapt to changing demands and conditions.

Act as a Change Management expert and enabler on various projects and programs across the business

Customer Focus: Providing exceptional service and quality to external and internal customer.

Understanding and working in past organizations that have centralized and decentralized structures as business requirements change

Self-Awareness: Accepting responsibility for personal development and actions.

Have clear objectives and strives to exceed them
Takes ownership for personal career and skill development
HARMAN (harman.com) designs and engineers connected products and solutions for automakers, consumers, and enterprises worldwide, including connected car systems, audio and visual products, enterprise automation solutions; and services supporting the Internet of Things. With leading brands including AKG®, Harman Kardon®, Infinity®, JBL®, Lexicon®, Mark Levinson® and Revel®, HARMAN is admired by audiophiles, musicians and the entertainment venues where they perform around the world. More than 25 million automobiles on the road today are equipped with HARMAN audio and connected car systems. Our software services power billions of mobile devices and systems that are connected, integrated and secure across all platforms, from work and home to car and mobile. HARMAN has a workforce of approximately 30,000 people across the Americas, Europe, and Asia. In March 2017, HARMAN became a wholly-owned subsidiary of Samsung Electronics. HARMAN is an Equal Opportunity /Affirmative Action employer. All qualified applicants will receive consideration for employment without regard to race, color, religion, sex, sexual orientation, gender identity, national origin, disability or Protected Veterans status. HARMAN offers a great work environment, challenging career opportunities, professional training and competitive compensation. Looking for a challenge where your experience is valued? Come see what you can achieve as a leader with HARMAN! (www.harman.com)
HARMAN is an Equal Opportunity /Affirmative Action employer. All qualified applicants will receive consideration for employment without regard to race, color, religion, sex, sexual orientation, gender identity, national origin, disability or Protected Veterans status. HARMAN offers a great work environment, challenging career opportunities, professional training and competitive compensation. (www.harman.com)
Apply
Career Path
Engineer

An entry level role, the degreed Engineer knows and applies basic concepts and techniques of the profession under direct supervision and guidance. Minimum Qualifications: Bachelor's Degree

Senior Engineer

A Senior Engineer provides a wider variety of technical support tasks using a combination of advanced engineering principles and techniques. They operate with little guidance/supervision as Subject Matter Experts (SME) in their defined area of specialization. Minimum Qualifications: Bachelor's Degree + 5 years' experience.

Principal Engineer

Principal Engineers are recognized as an emerging expert. They lead the conceptualization, design, implementation and testing of technologies, tools, or process while consistently demonstrating technical expertise and ingenuity. They demonstrate the ability to plan, define, and execute projects with no supervision. Minimum Qualifications: Bachelor's degree + 12 years' experience.

Senior Principal Engineer

Recognized as a technical expert, Senior Principal Engineers consistently demonstrate high levels of technical expertise, ingenuity and creativity. They develop and apply advanced technologies, engineering principles, theories and concepts, and have broad knowledge about the design and operation of systems outside of their specialty. Minimum Qualifications: Bachelor's degree + 16 years' experience.

Distinguished Engineer

A Distinguished Engineer has a strong record of creativity and innovation. They advance engineering principles, theories and concepts, and are recognized as a Company-wide authority in one or more technical areas. Minimum Qualifications: Bachelor's degree + 20 years' experience.

Fellow

A Fellow is an industry recognized expert with a significant body of peer reviewed research and journal publications and frequently speaks at conferences. Acts as a HARMAN ambassador. Minimum Qualifications: Bachelor's degree + 25 years' experience.

Senior Fellow

A Senior Fellow is the most accomplished of an elite group of engineers, widely recognized as a World renowned expert in their field of expertise. Minimum Qualifications: Bachelor's degree + 30 years' experience.
What
Employees Say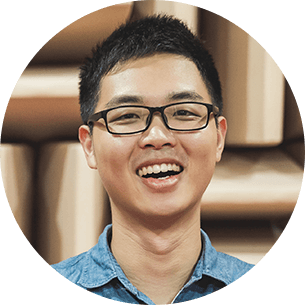 James
When faced with challenging projects, I ask the opinion of other engineers, make more mockups and try as many solutions as it takes to find the best one.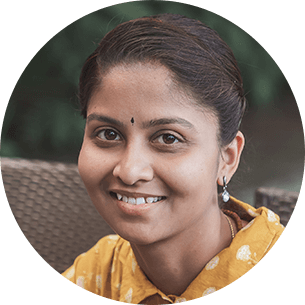 Ramya
I feel like our commitment to excellence drives me to make sure I collaborate with the right people and teams to deliver great results.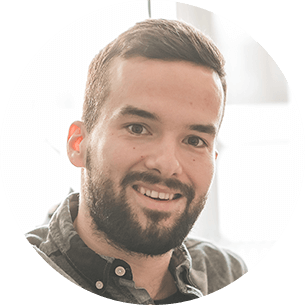 Zsolt
I work with some talented and experienced people at HARMAN. They drive me to find better solutions, and working with them helps me grow.
---
Benefits
On Demand Technical
Training Resources

Deepen your technology knowledge in Product Security, Android, Python, System, Software, and Hardware Architecture, and System testing.

Career Progression

Transparent career progression with tangible and specific goals to work towards in preparation to meet your ultimate career aspirations

Collaboration

Collaborate with a diverse group of end-to-end prototyping and research engineers, interaction and visual designers, software and hardware developers.

Global Impact

Work with engineers from across the Globe to create world class design and production solutions.

Diversity & Inclusion

Our engineers to take pride in their unique character, cultural and work identities and are encouraged to bring this valuable perspective to their work.

Health & Wellness

Local health and wellness initiatives, resources and activities are provided to help you achieve work/life integration and support maintaining a healthy and active lifestyle.