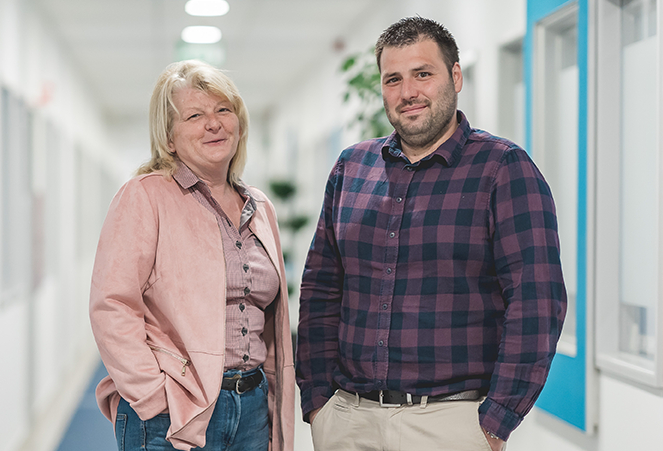 Harman Hungary
Since 1996, HARMAN has worked to create exceptional products in Hungary. Over three different cities, our teams bring their unique talents and strengths to work every day. Our location in Székesfehérvár manufactures acoustic and electronic automotive products and contains an innovative validation lab – the only one in Europe like it. There, we have a Shared Service Center where our colleagues are responsible for Accounting in Europe and US, and support European Payroll activities. In Pécs, automotive products, professional audio and studio equipment are made, while our global supply chain center sits in Budapest. Research and Development also take place in Budapest. Across all of our locations, you'll find wonderful people dedicated to creating amazing products.
AWARDS & RECOGNITIONS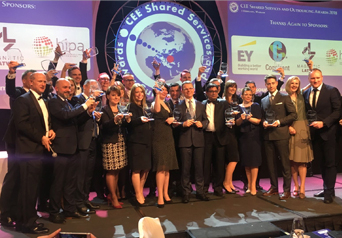 NEW-ENTRANT SSC OF YEAR
HARMAN Hungary was excited to be recognized at the most important regional event for the shared services sector.
MOST CREATIVE SMALL STAND
During the 25th annual HVG Job Fair in 2019,the HARMAN Hungary team was happy to be recognized with this fun award.
Our Everyday
From working within the community to working with one another, in Hungary, HARMAN is filled with collaboration.
Creating a good workplace atmosphere is a priority of HARMAN in Hungary. That's why we organize several events during the year where our employees can have fun together. -Boglárka
I really enjoy working for HARMAN. One big plus is the extremely clean working environment and working conditions. I really enjoy that I get to help build exciting products and modern technology. -Attila
I think it is important to pay attention to our environment and help people around us. So I'm glad that I work for a company where we take time to support our cities through fundraising, joint action, and environmental action. -Eszter
Student Opportunities In Hungary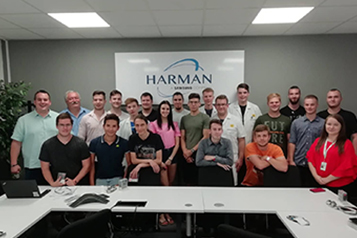 Since 2015, HARMAN in Hungary has participated in the Dual Program and actively contributed to the education and involvement of young people. Thanks to our efforts and those of the universities we work with, our program has grown to include 50+ students every year. We have partnered with five different universities to provide mentorship, training and growth opportunities to engineering and economics students. Our Vocational Training also provides opportunities for 50+ students every year to learn in ways that suit their path of study. We are eager to give opportunities to university students in our traineeship program as well.
---
LEARN MORE ABOUT HUNGARY
See the latest news and press from our region and discover the impact HARMAN makes.
---