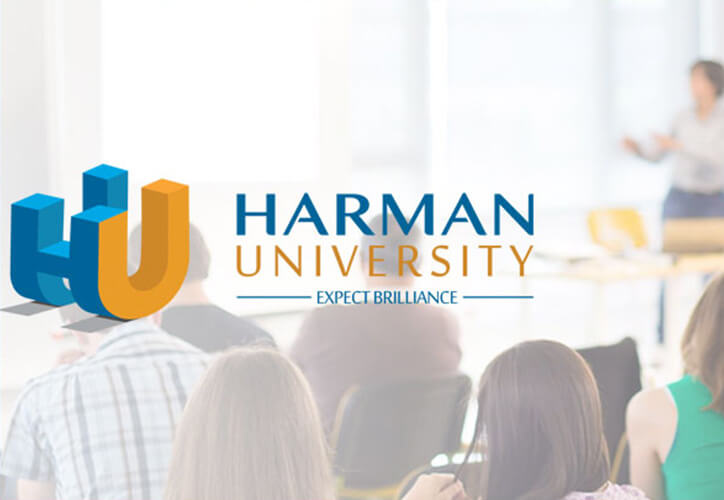 Harman University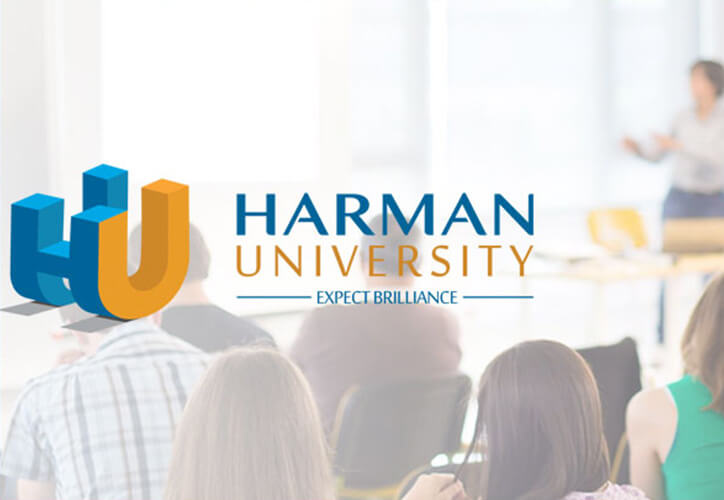 Our goal is to make sure you have everything you need to take charge of your career. HARMAN University is a big part of how we encourage you to drive your own professional development. With access to hundreds of classes, you can grow your skills, gain new certifications, and advance in your career.
---
Harman University Facts
20,582 Employees trained
in 2018
1,000+ Courses taken
in 2018
259,636 Learning hours
in 2018
See What Our
Employees Have Said
My experience with HARMAN University was extremely beneficial. The instructors were not only knowledgeable, but passionate too. I got the chance to bond with my coworkers using the team exercises I learned during the course. This helped me understand them more as people and how to bring different personality types together. - Bill
The Executive Presence for Women course exceeded my expectations. I honestly wish I'd had this information earlier in my career! It was enlightening to learn about common behaviors that can stand in the way of career growth and develop action plans to increase my resilience. Knowing what I know now, I would not only take this course again, but I plan on recommending it to other colleagues of mine too!- Vanessa
I took a course focused on compliance with HARMAN University, and I am extremely glad I did. We operate in a complex, matrixed, international market. So it is critical that we stay on top of the proper ways to conduct fair and ethical business with suppliers, partners, agencies and colleagues alike. This course helped me feel more informed, and I'm so glad HARMAN gives us opportunities like this to broaden our knowledge. - Chris
All About Our University
We like to say that HARMAN University is employee driven, manager supported, and organizationally invested. At HARMAN, you get to set the pace with what you want to learn. Every manager at HARMAN is dedicated to helping employees develop, and HARMAN University gives them the space to facilitate that growth. We as an organization are also continually expanding this program. With courses in business, leadership, engineering and functional areas, we have made certain there are resources within HARMAN University that apply to each employee, no matter their level or experience.
HARMAN University is available to all HARMAN professionals. While some courses are taught by outside experts, the majority of our classes are created and taught by HARMAN employees. We have over 350 employees who have helped drive content and course offerings simply by sharing an idea on how we can improve. They then are able to partner with HARMAN University to create trainings from beginning to end. We give them the necessary resources to launch courses themselves. With this model, we are adding new classes and trainings all the time.
HARMAN University classes are taken in 3 different ways: in person, e-learning, or virtual instructor led training (VILT). This gives you the freedom to learn at your own pace and in the way that fits your schedule and learning style best.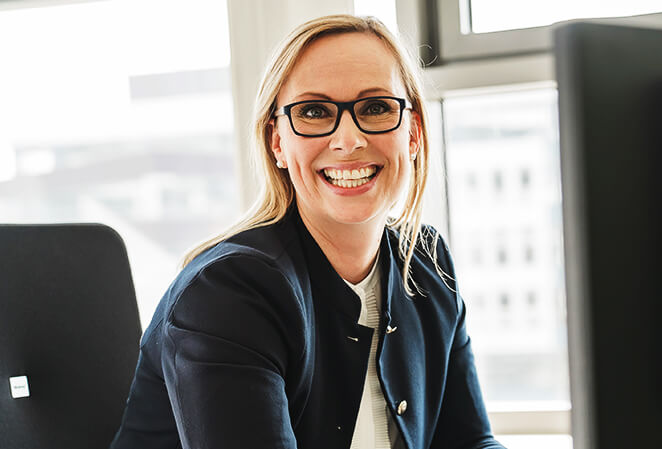 Exceeding Expectations
While HARMAN University is for internal employees, people outside of our organization have taken note. In 2018, our program won a Gold Human Capital Management Excellence Award in the "Best Results of a Learning Program" category.
Learn more
---