Consumer
This is the team that builds the consumer brands you know and love. As part of the Consumer business within the Lifestyle Division, you'll help HARMAN continue to redefine superior sound. We are inspired to amplify moments in people's lives and transform the everyday into the extraordinary. In return, your career will be just as exceptional as our brands.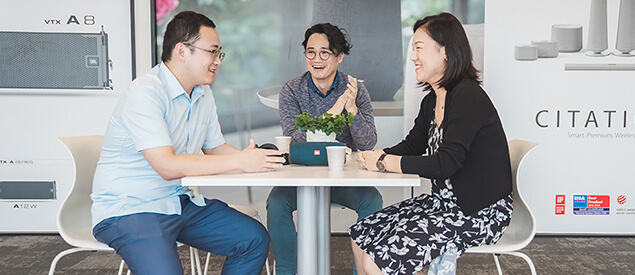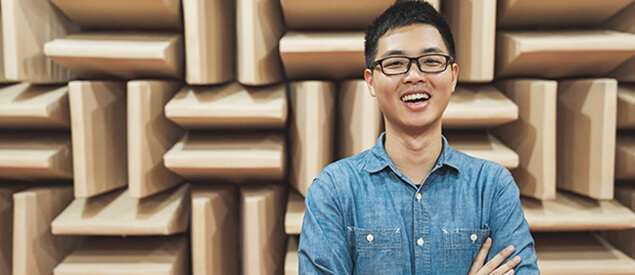 ---
In Our Own Words
As we create new and innovative world-class audio solutions for the car, in the home or on the go our legendary and iconic brands continue to outperform our industry peers. And just as our brands continue to grow, so will your career. At HARMAN we embrace and empower those to do their best work no matter what stage of your career you are in. - Russ, Lifestyle Vice President of Human Resources
The people and the opportunities are amazing at HARMAN. I'm eternally grateful to work with likeminded colleagues on a global scale in the Consumer division. It's incredibly special to share a common passion with a diverse group of individuals. Plus, in my 17-year career at HARMAN, I have been fortunate to receive numerous opportunities to travel the world, interact with media, pretend to be a rock star and meet the artists I admire. This is truly a special place to work!- Jonathan
Working with the Consumer division is great for a lot of reasons — it's a division full of possibilities, the environment is pleasant, and the people are motivated, conscientious hard workers. I really enjoy the fact that we encourage all employees to challenge themselves by bringing new ideas to the table. It shows how HARMAN really does believe that innovation can come from anyone.- Lilla
In the Consumer division, I work with fun and motivated colleagues who are very driven to succeed — both for themselves and for the business. I enjoy working with them every day. There is such a team spirit here at HARMAN, and I believe it's a key element of what makes working here so special.- Ray
---
About Consumer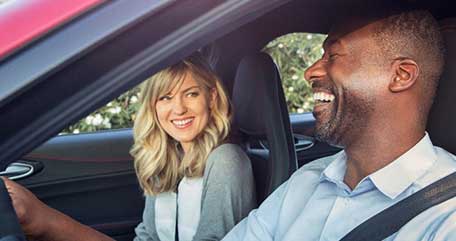 If you have a passion for music, audio innovations, or any of our great brands, then the Consumer group will be a great fit for you. Across every brand, we strive to constantly redefine superior sound. New ideas are always welcome as we work together to create leading-edge technology that seamlessly integrates into people's lives. Plus, working with Consumer means being part of a highly recognized team. From industry awards to prestigious organizations like The Grammys®, HARMAN brands like JBL, Harman Kardon, AKG, JBL Synthesis, Mark Levinson, Revel, Lexicon and ARCAM are lauded around the world. Which means you get to have a career full of interesting projects for brands that leave their mark wherever they are heard.
For more than 70 years, HARMAN brands have been breaking records, introducing new technologies, and winning awards. And it's all been because of the excellent people we work with. Join HARMAN and help us build this family of iconic brands.
Or if you would like to bring a bit of HARMAN home, shop our products here.
At HARMAN, we are award-winning audio innovators. Our Consumer team develops audio solutions to use at home, in the car and on the go.
Automotive

With more than 70 years of deep expertise in acoustic design, tuning and signal processing, HARMAN is leading the way in elevating the entire in-cabin listening experience. More than 50 million vehicles on the road feature our audio solutions.

Portable Bluetooth Speakers

With award-winning, wireless Bluetooth speaker designs that bring movies, video games and music to life, HARMAN offers market-leading personal audio solutions.

Voice-activated Speakers

At HARMAN, we're listening to consumer demands as we partner with the world's greatest technology companies to deliver world-class voice-enabled smart solutions at home, in the car, at the office or on the go.

Headphones

With our world-renowned headphone lineup of in-ear, on-ear, over-ear and sports headphones, HARMAN is one of the fastest growing headphone producers in the world.

Home Multi-room Systems

HARMAN takes the listening experience at home to a new level, and our innovative solutions let customers enjoy beautiful sound from room to room wirelessly.

Loudspeakers and Soundbars

HARMAN brands have introduced important innovations in home entertainment for decades, and we are continuing that tradition with our home theater systems.

Luxury Audio

HARMAN Luxury Audio products are perfectly tailored to the needs of true audiophiles that appreciate the combination of purity in sound and high-quality material, creating an audio experience beyond the expected.

Embedded Audio

HARMAN Embedded Audio provides audio and voice solutions for Consumer Electronics, IOT, Enterprise, and Robotics applications.

Advanced Technologies

This team continues HARMAN's long history of innovative excellence by focusing on creating products that are centered around a USER experience that is Unique, Smart, Easy/Elevated and Richer/Refined.
---
Always Advancing Audio
For all of our exceptional brands, continuing innovation is a big part of what we focus on. See how we have made the JBL LINK even smarter than ever to make your daily life easier.
---
The Latest from Consumer
Consumer is always on the move and the world has a tendency to notice. Explore our recent innovations and awards news here.
---