Introduction to Automotive Infotainment System Testing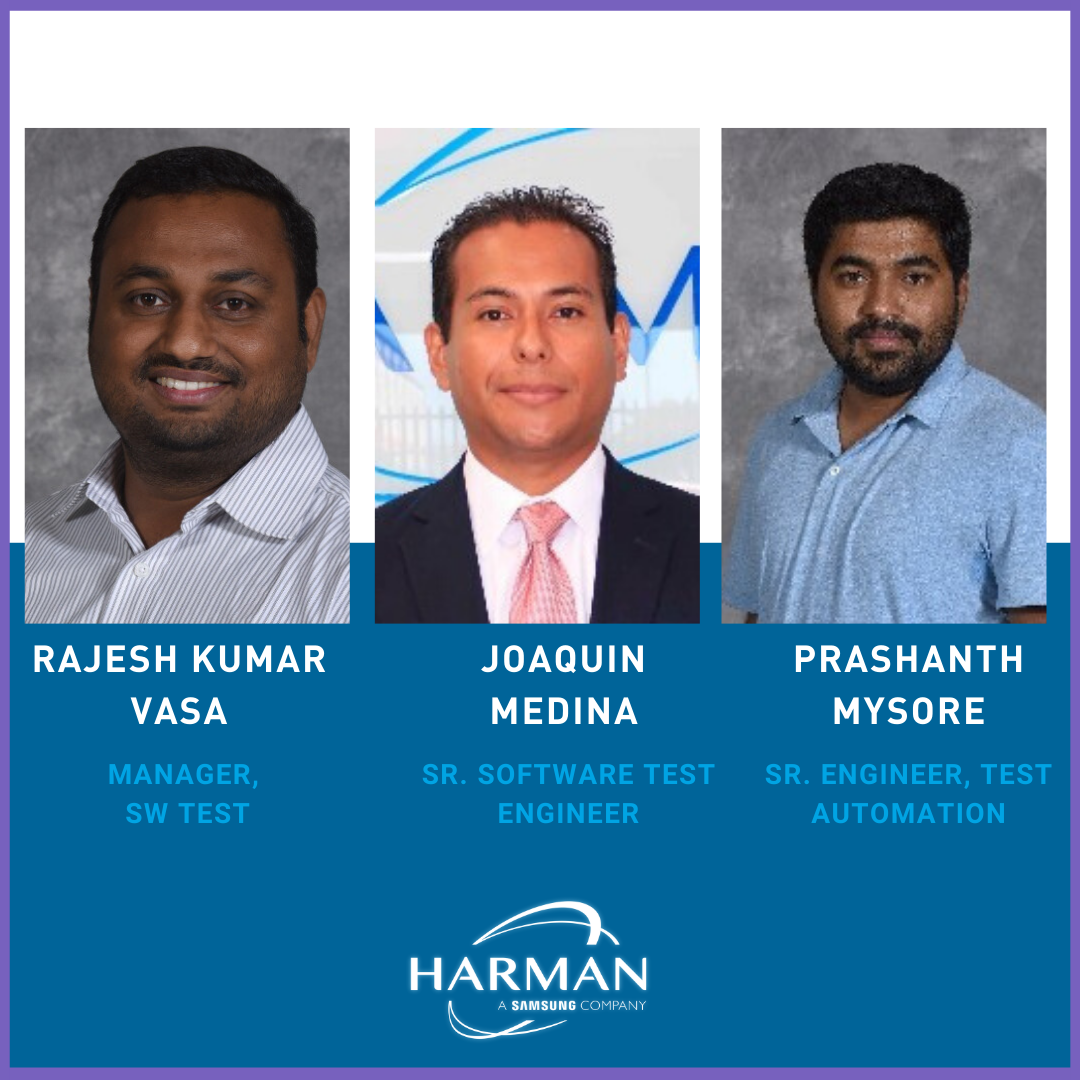 Category: Technology and Innovation
Hosted by:
Rajesh Vasa Kumar, Manager, SW Test |
Joaquin Medina,Sr. Software Test Engineer |
Prashanth Mysore, Sr. Engineer, Test Automation
Time and Date: Wednesday, July 15, 2020 | 9 AM - 10 AM EST
Webinar Description:
Join us for an introduction to system testing. We'll explore manual testing, deriving test cases, execution, reporting, along with other various types of testing. In this session, we'll also discuss the importance of automation and the different tools and technologies used to make it all possible.
Submit your information below to register!