Boost Your Career: Five Lessons from a HARMAN Leader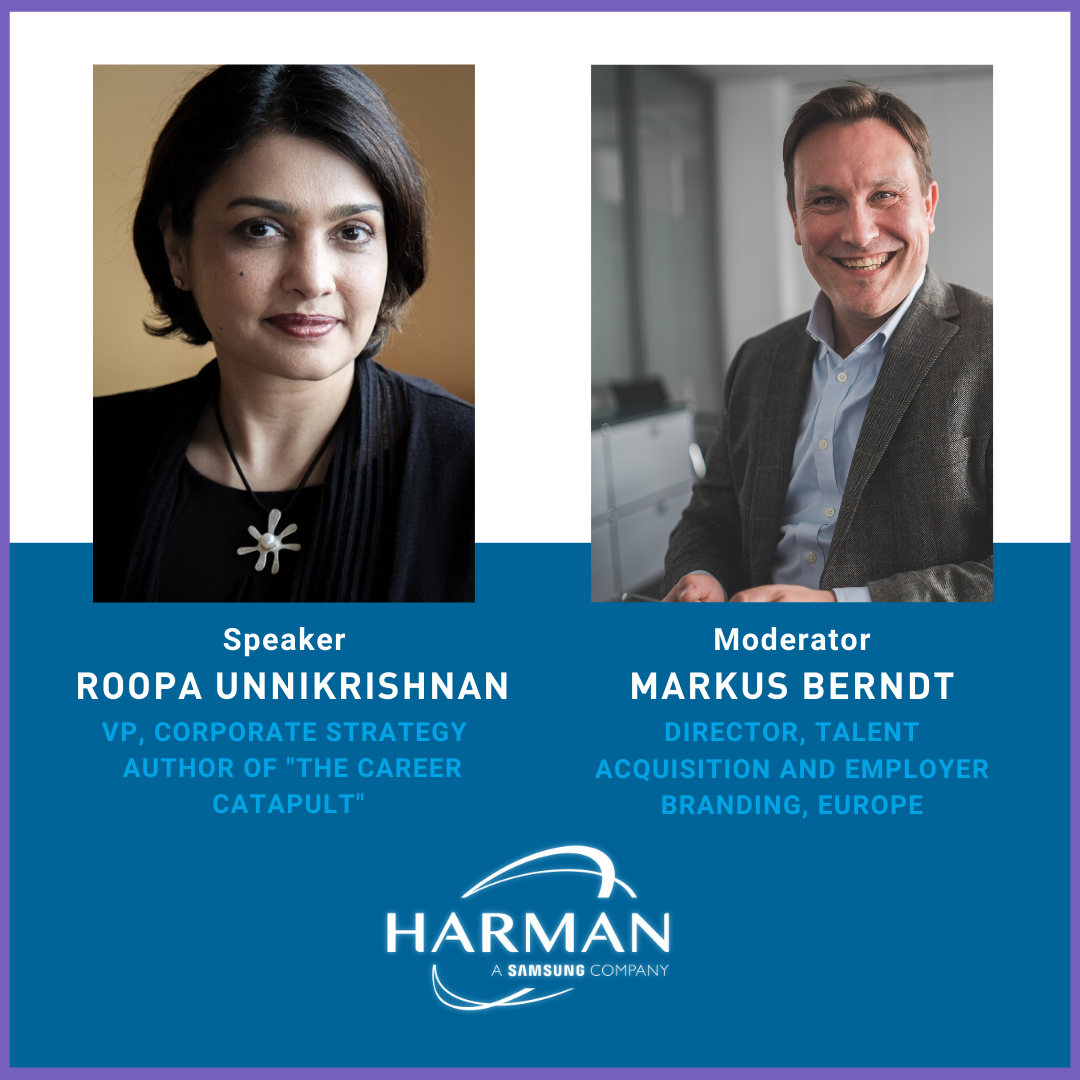 Category: HARMAN Culture, Professional and Personal Development
Time and Date: Tuesday, August 4, 2020 | 10 AM - 11 AM EST
Hosted by:
Roopa Unnikrishnan, VP, Corporate Strategy
Moderated by:
Markus Berndt, Director, Talent Acquisition and Employer Branding, Europe
Webinar Description:
As we are navigating through these unparalleled times, rules are changing rapidly. What used to work yesterday might me obsolete today. And if we want to boost our career we need to adapt and evolve every single day. We need to reinvent ourselves, to surface events and design opportunities to our advantage.

Roopa, our colleague and expert in strategy and change and author of the book "The Career Catapult", will share with us five principles that will help us gain professional and personal success while disrupting the status-quo.
Join this interactive webinar to find out more! Register below!